If you have the right design vision, anything is possible. A metal shipping container barn is totally transformed into an elegant space.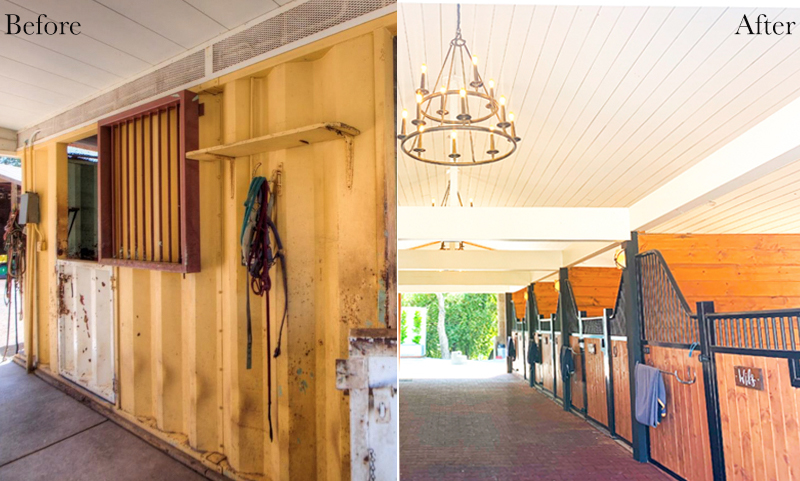 Tara Verkuil of Saxton Sporthorses saw potential in this Marin County horse property, located on seven acres, just outside of San Francisco. Tara comes from an eventing background but has shifted her focus over the last few years to show jumping. Saxton Sporthorses is a boutique operation focused on importing hunter, jumper and EQ prospects. The horses always come first, that's why a barn renovation was a must.
The original barn was made out of corrugated metal shipping containers. The building was short with low ceilings – making it was dark and lacking ventilation, especially during the hot summer months.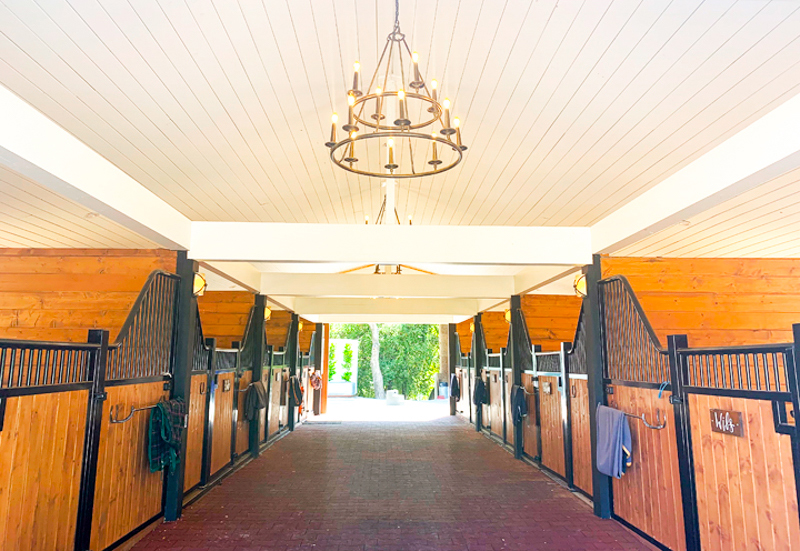 Last year, Tara found this former trail horse facility. It had great bones and limitless potential – but it needed a generous amount of work.
The beautiful stalls are the Tuscan style by Ramm Fence.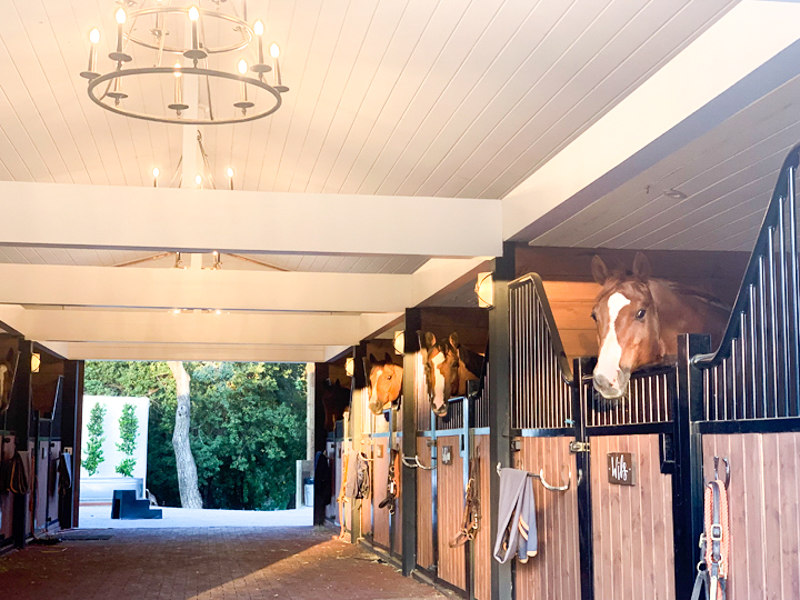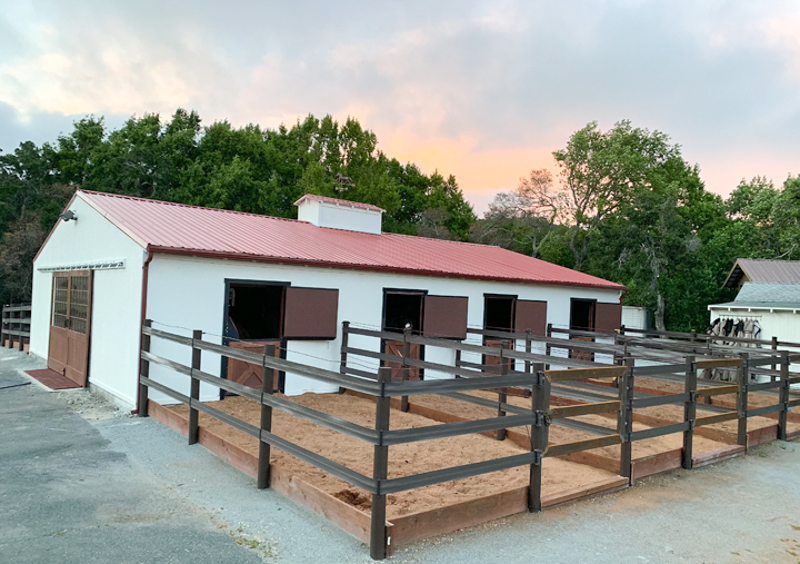 The newly renovated barn has eight stalls, previously it had four. The new fencing installed on the property is Ramm Fence's Flex Fencing.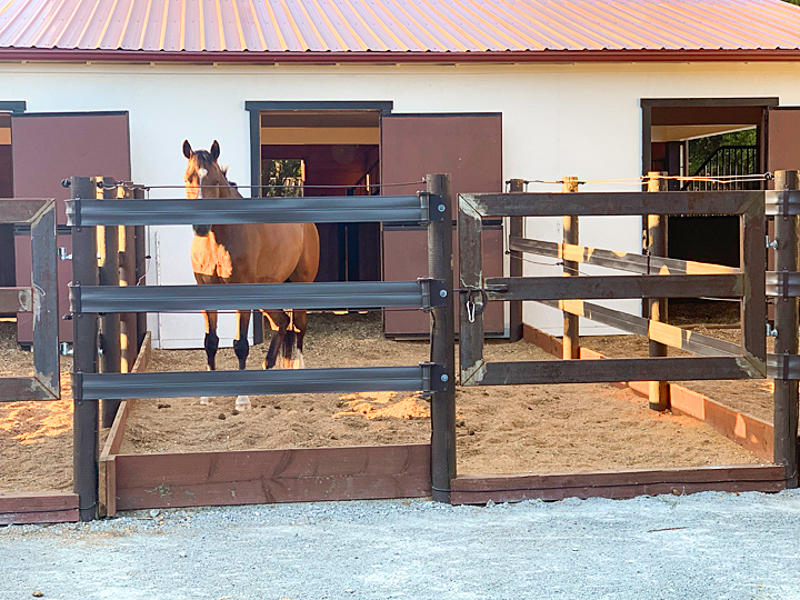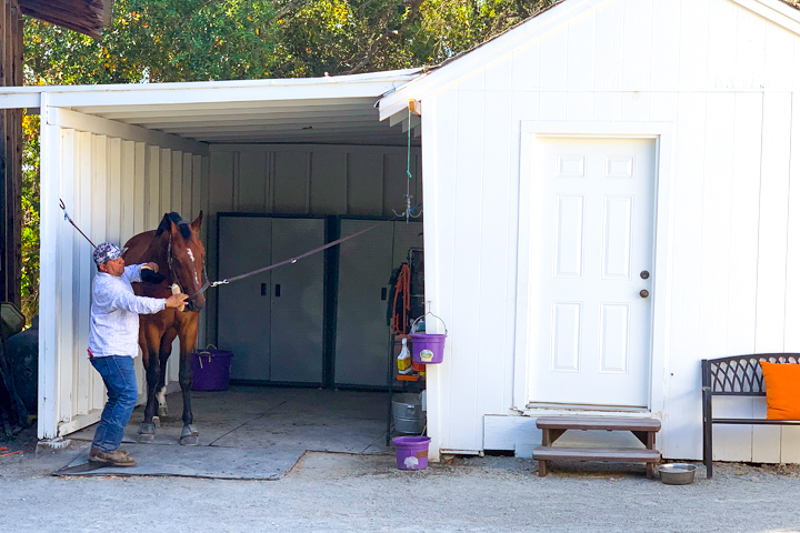 The tack room is located between the two grooming areas.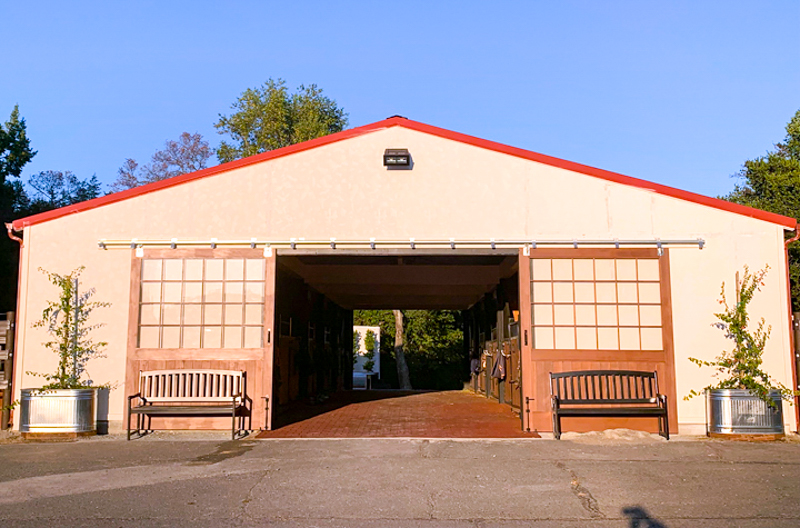 The beautiful sliding barn doors are custom made.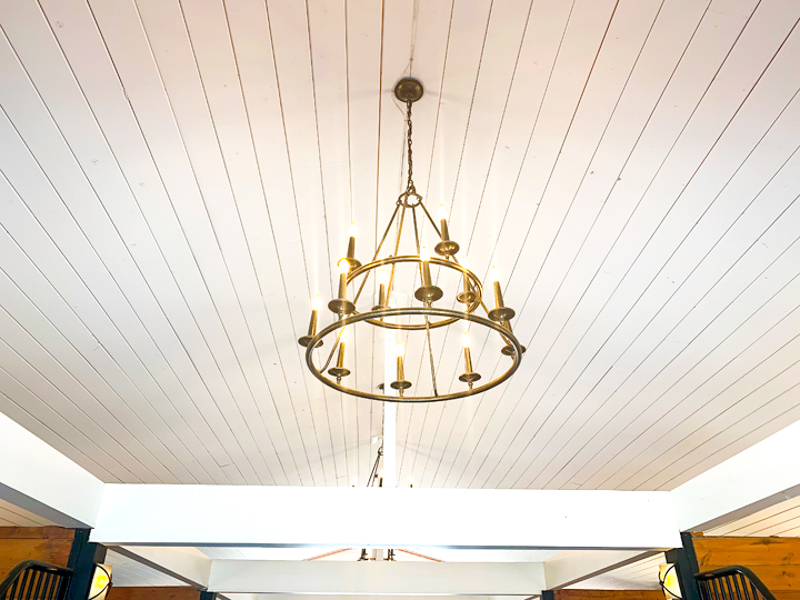 The chandelier is from Houzz.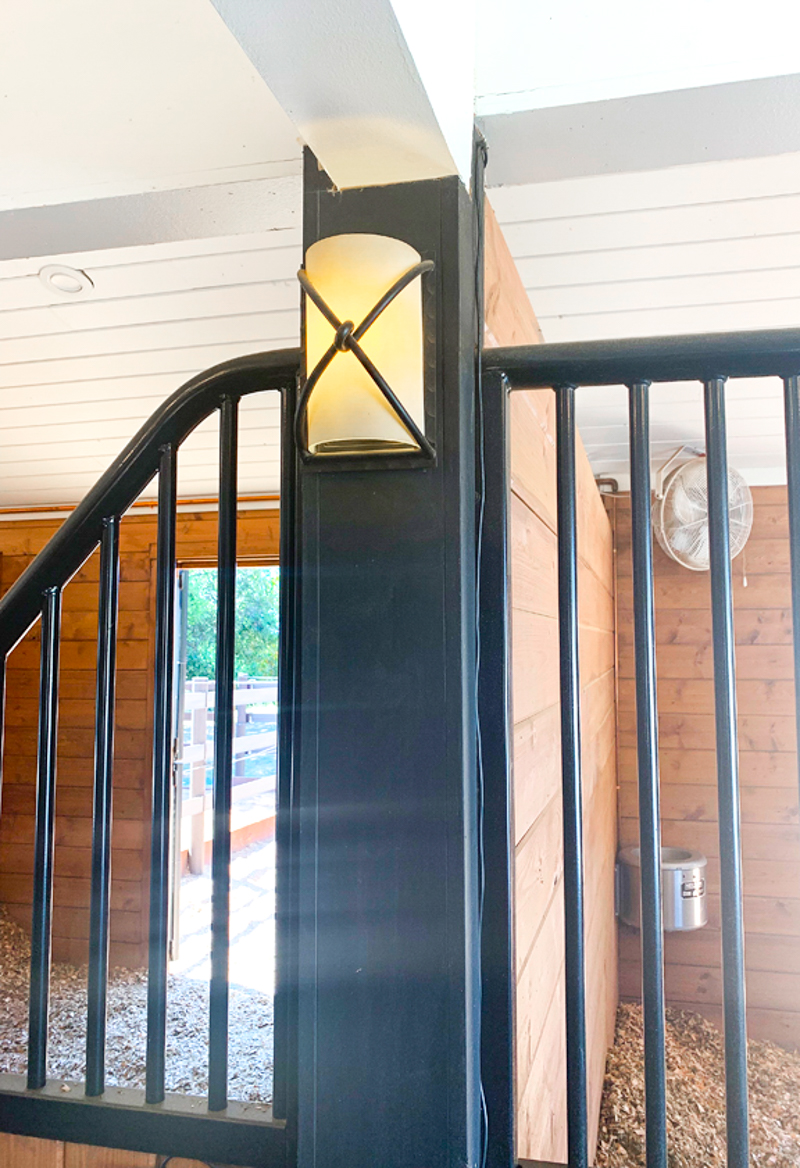 The sconces are also from Houzz.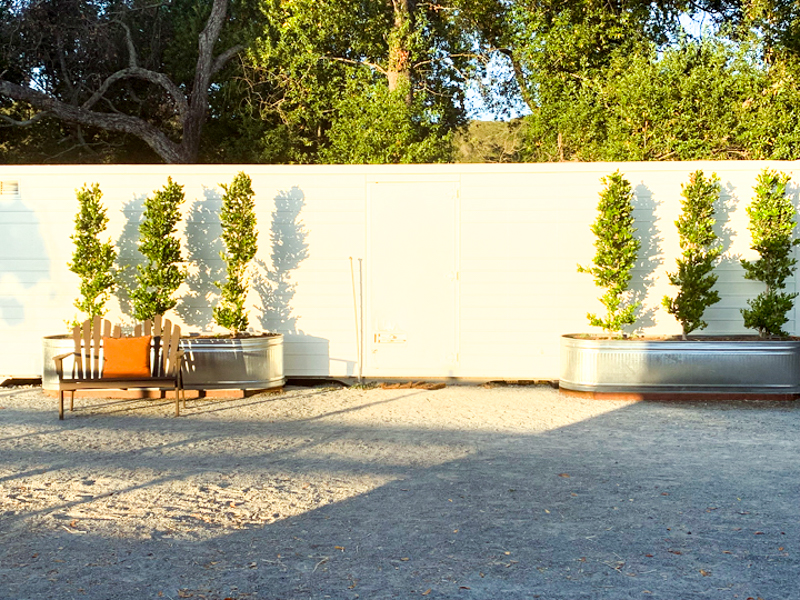 Before: Metal Shipping Container Barn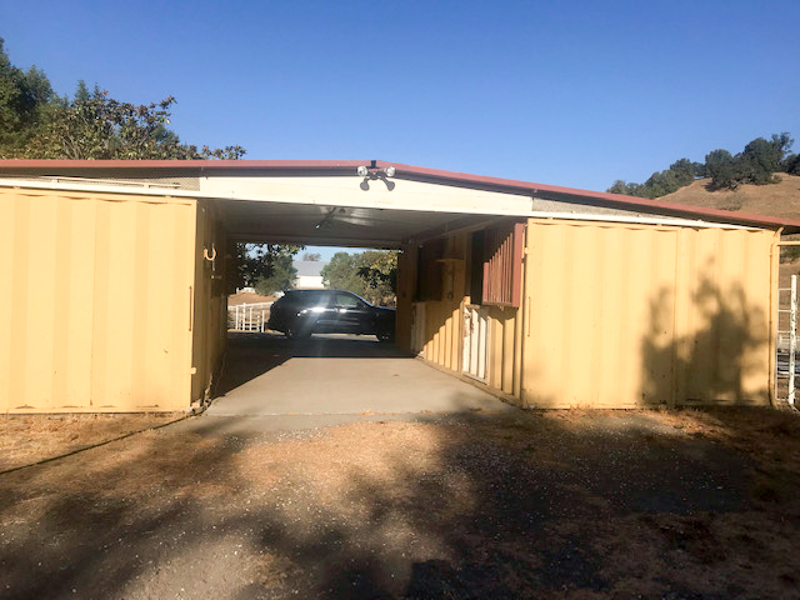 It took about a year for the improvements to be made and ready for the horses to move in. The low roof from the shipping container didn't allow proper airflow. The barn needed to be insulated and the roof had to be raised. They kept the structure of the original barn and reskinned it in stucco.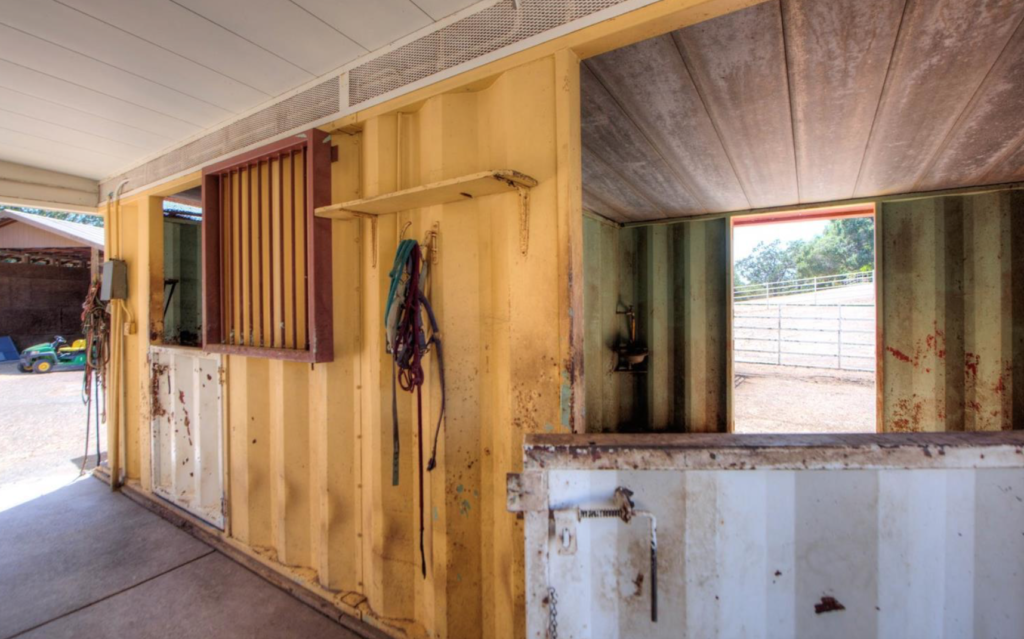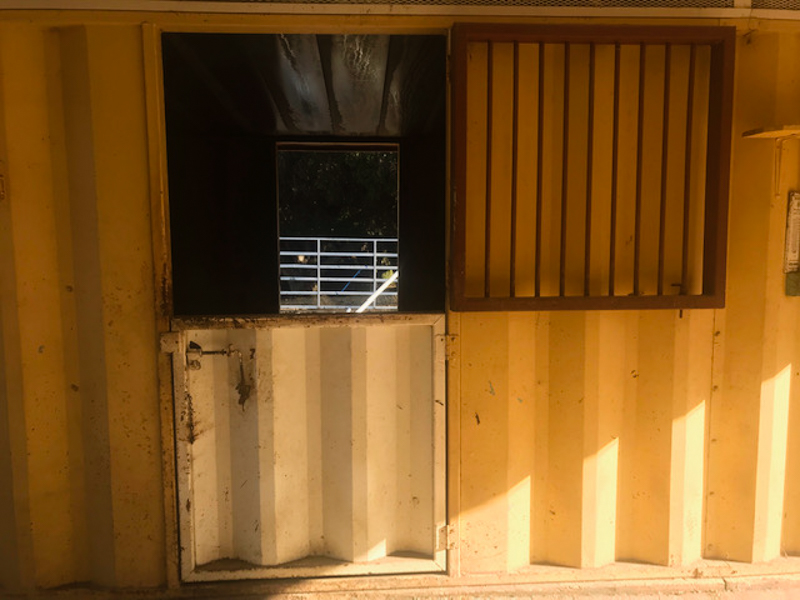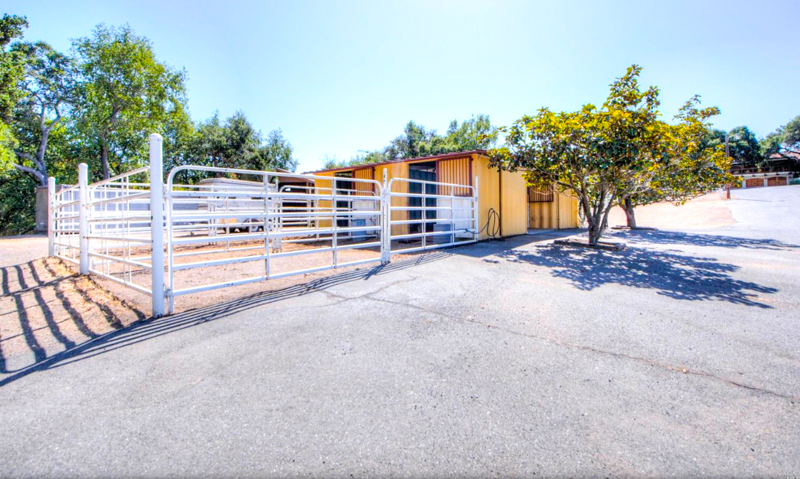 All of the original fencing was replaced and the other buildings (tack, feed, and hay) were given a major facelift.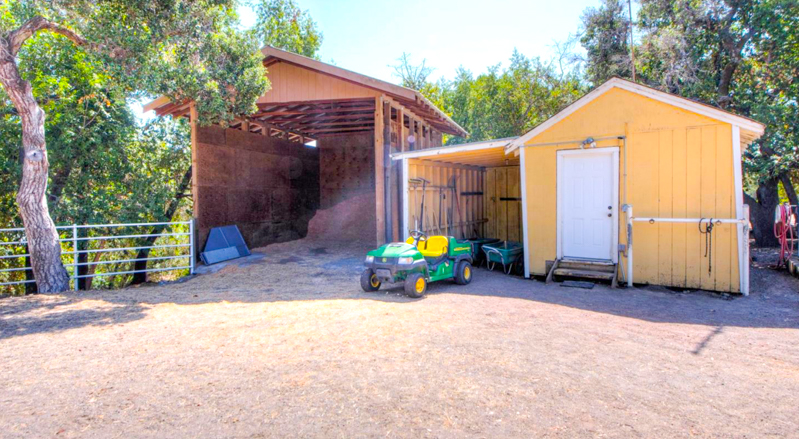 A glimpse of the tack room exterior and grooming stalls before.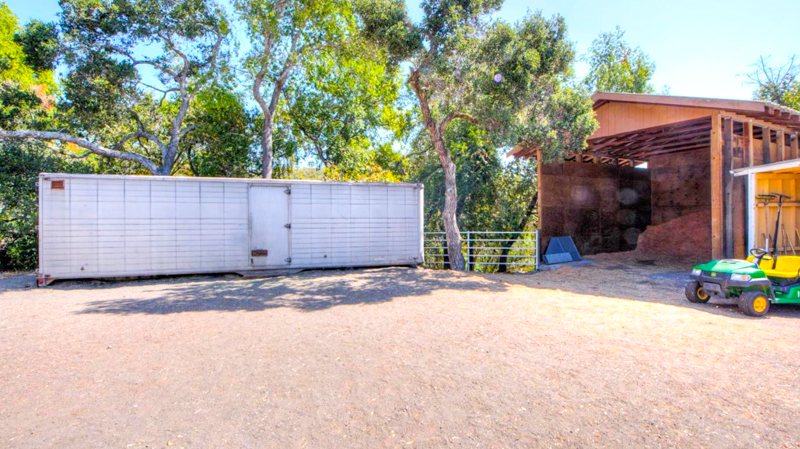 During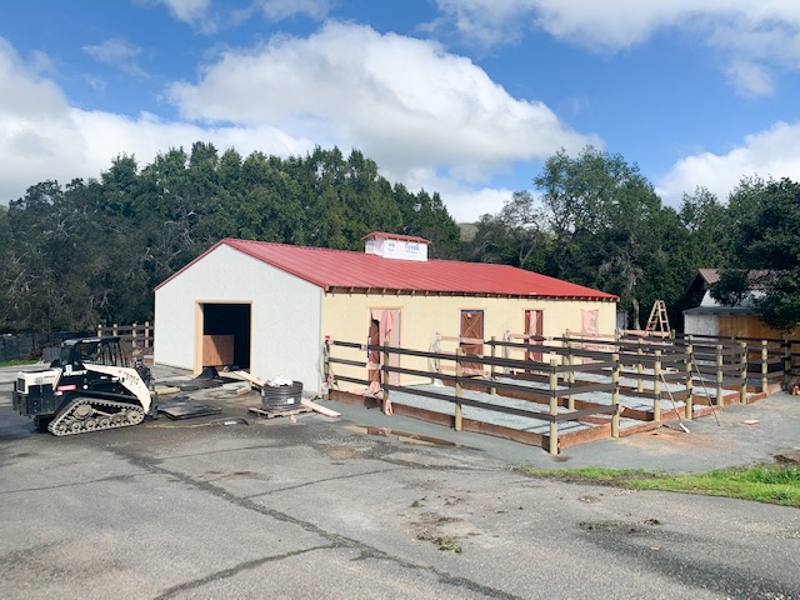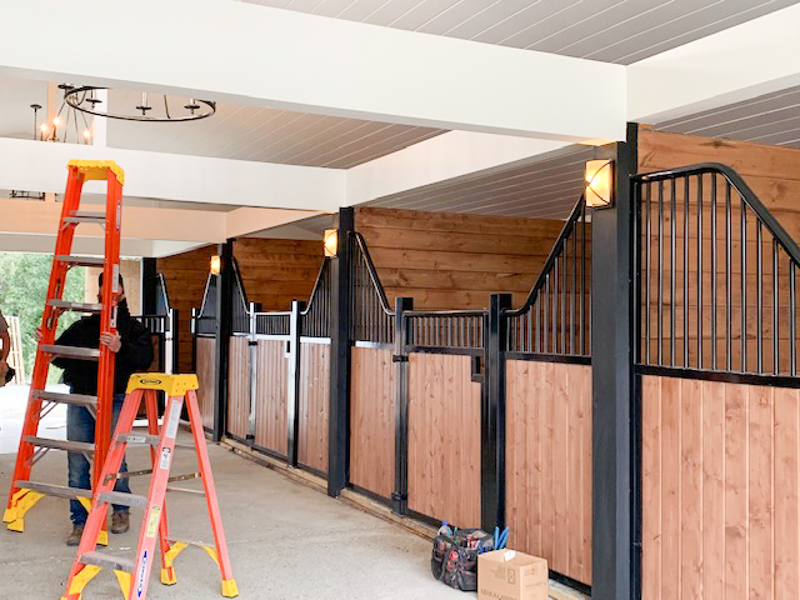 Tara worked with Steve Marrafino at Marracar Designs, in Marin and Sonoma Counties. She had a great experience working with him prior on a home, so hiring him was an easy decision. Steve helped create a cohesive look by selecting paint and stain colors. He also assisted with the selection of lighting, flooring and stall design. His digital renderings brought direction to the project.
Presently, Steve and Tara are collaborating on the outside space's design.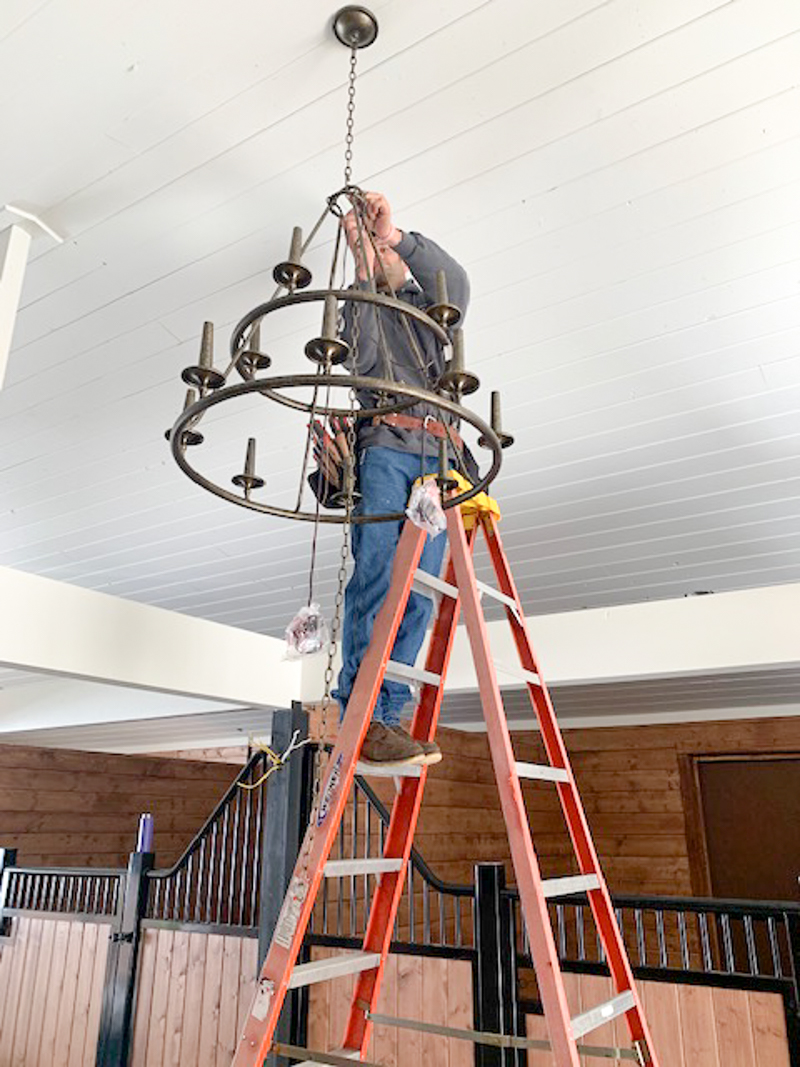 The Tack Room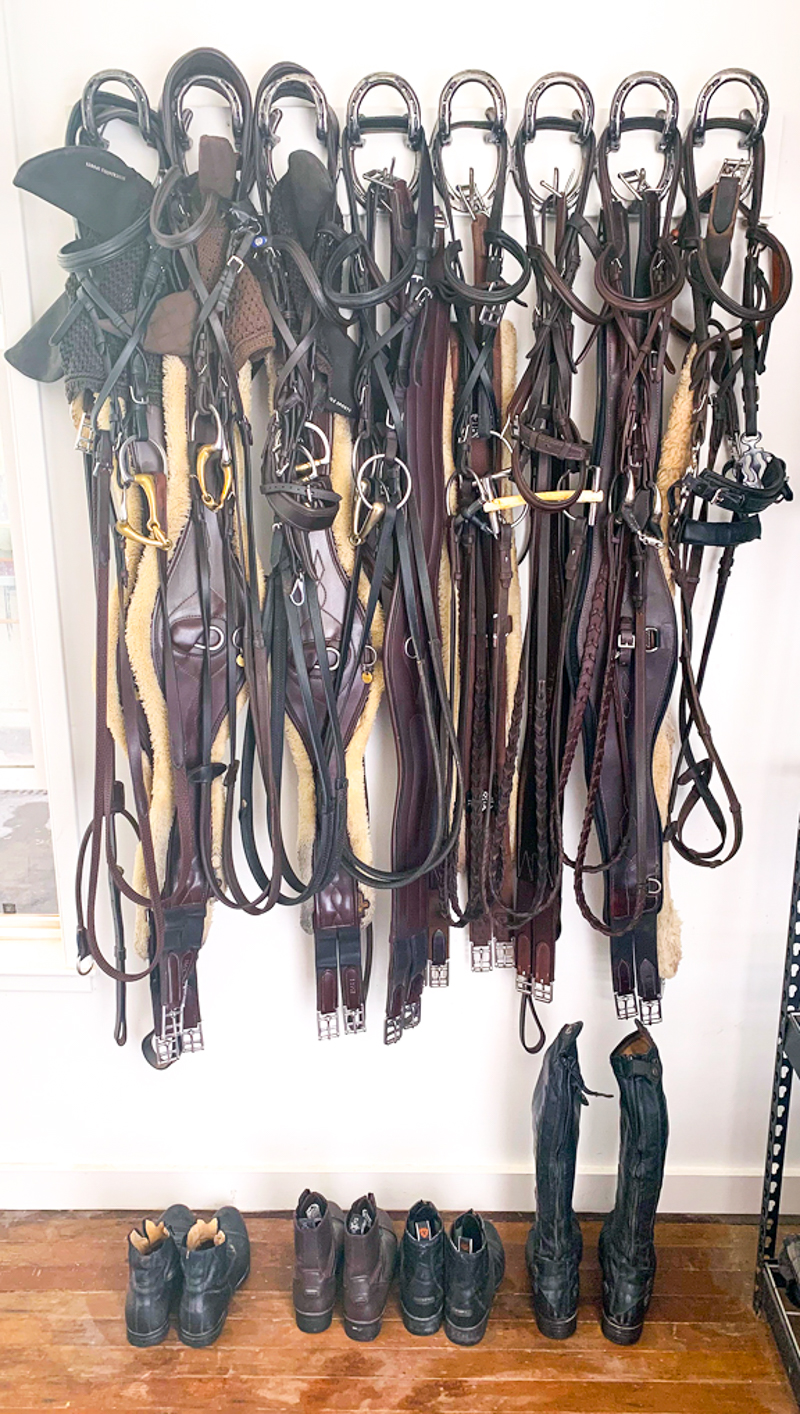 The horseshoe rack was a custom find from Etsy. Everything has its place and is kept neat and tidy.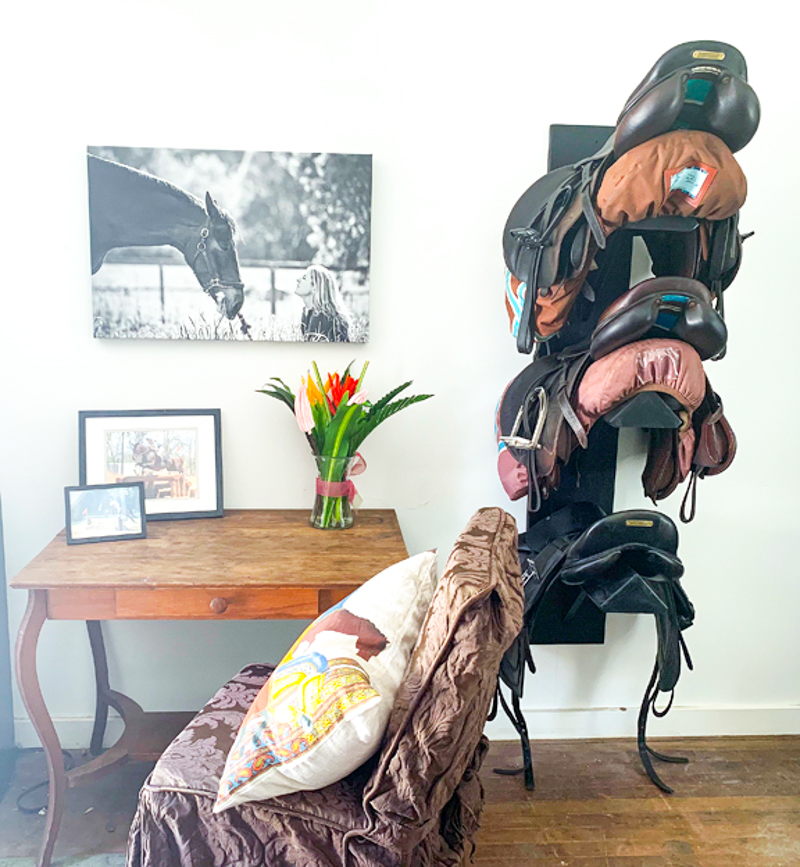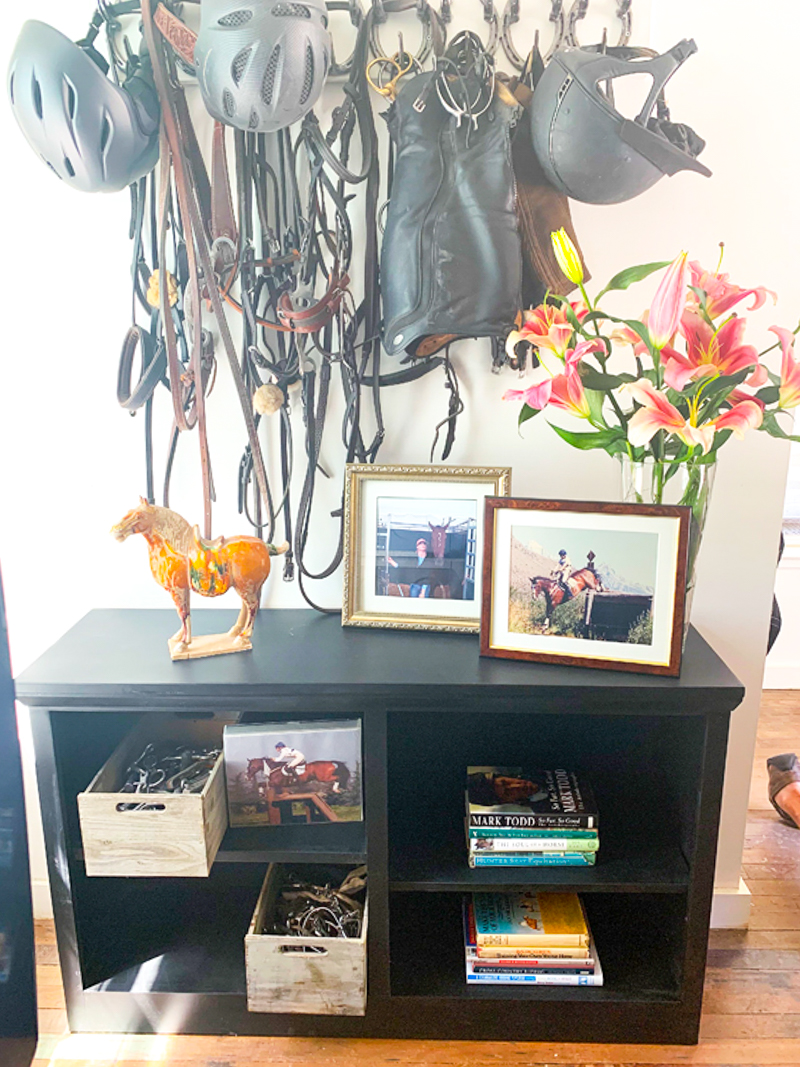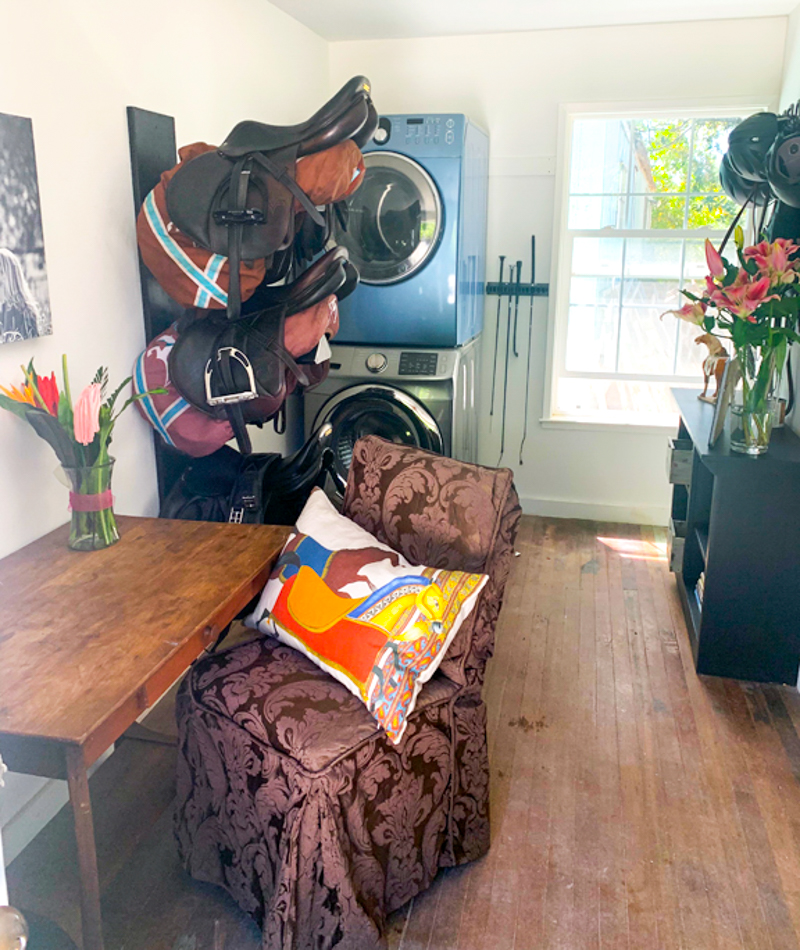 The tack room has a washer and dryer, a dream for many equestrians.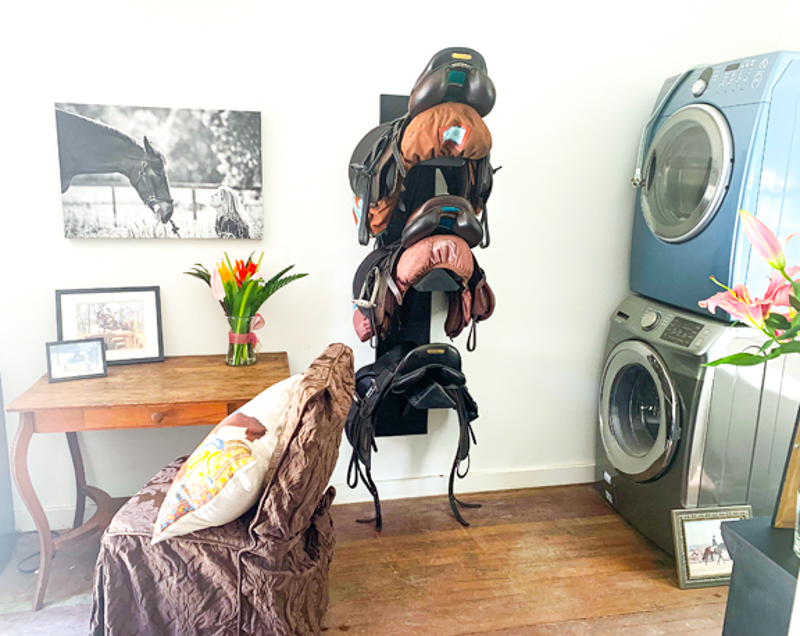 Thank you Tara for sharing your amazing transformation with Stable Style!